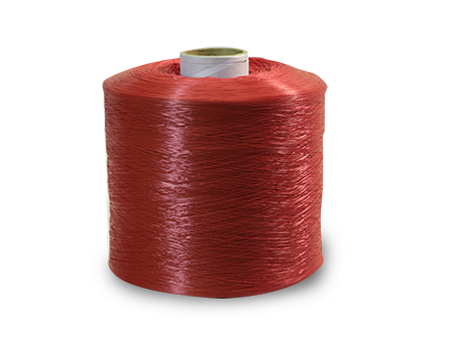 POLYPROPYLENE YARN
Polypropylene yarn, which is considered to be the lightest and most useful yarn used in textile sector, is also called pp yarn and polyp yarn. 
Polypropylene yarn has a hygienic structure which does not cause allergic reactions. Moisture due to perspiration and similar reasons are taken out thanks to the breathing structure, moisture and water does not contain dirt and stains as well. 
At the same time, it is in a more advantageous position than any other yarn derivative in terms of nature conversion and reusability.
It is a type of yarn which can be supplied with high strength in required ratios. It has the features such as the failure and high strength to be gained by the applications made during the production.
Due to its technical characteristics, it is not only the most preferred and used type of yarn by the narrow weaving sector but it is also used in many different fields and sectors such as home textile, socks and carpet production.
Advantages of Poripropilen CF Yarn
Contact Info
Call Us
+90 212 5650127
+90 212 5650128
Address
Davutpaşa Cad. Davutpaşa Emintaş Sitesi No: 101/84 -A Topkapı / İstanbul Turkey